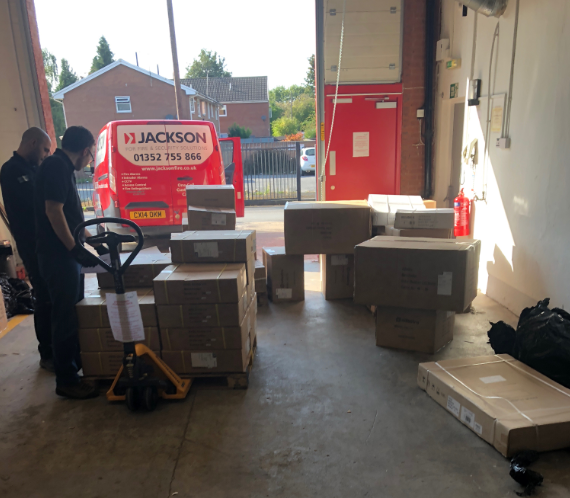 STATEMENT | Progress at the Swansway Chester Stadium
Chester Football Club would like to provide another update to supporters and members alike on the progress made at the Swansway Chester Stadium following the water damage which occurred over two weeks ago.
The Board of City Fans United would once again like to thank everyone for their patience and understand their frustrations – and assure you that everyone is working tirelessly around the clock to ensure football returns to the Swansway as soon as possible.
Firstly, it is with regret we can announce that the FA Youth Cup tie scheduled for Wednesday 5th September at the Swansway has now been moved to our opponents ground at Sandbach.
This decision had to be taken early to support both club in preparation for the game and we would encourage as many fans as possible to go and support Calum and his young lads on hopefully another exciting journey in a prestigious tournament.
Progress continues to be made with some amazing work going on behind the scenes with work being completed around the clock, across 7 days a week, to ensure that the stadium is returned to a state whereby it can host matches at the earliest opportunity. A massive thank you to Jackson Fire and Security Solutions and Buy Clever Stuff on their long days and hard work they are putting in on our CCTV and PA systems to battle towards that game on the 8th.
Notwithstanding this, The Board of City Fans United are still doing everything possible to ensure our game at home to Bradford PA on the 8th September goes ahead at the Swansway Chester Stadium – and we are confident of being able to do this.
However, to be absolutely clear, if this is not achievable then contingency plans are in place for the game to be played at an alternative venue.