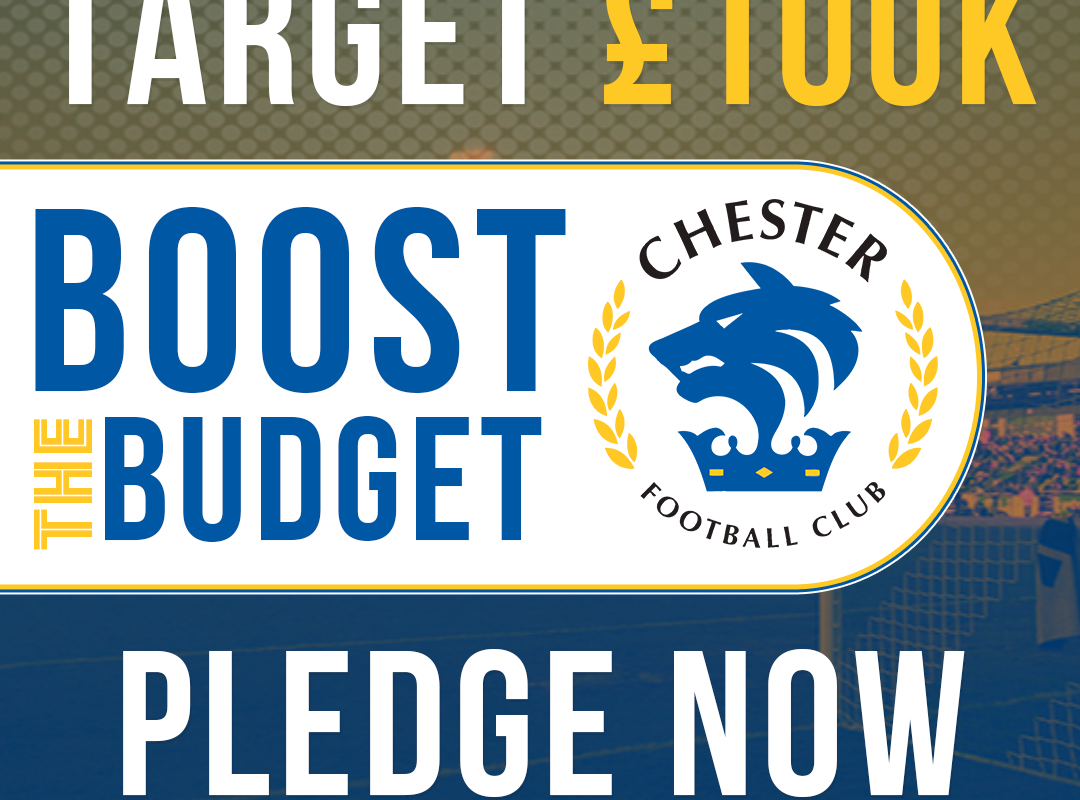 TEN DAYS OF BTB | You improved the squad, now join the squad!
With just eight days to go in the Chester FC Boost the Budget scheme, Tier 3 pledgers for 20/21 will be a part of our special team photo next Saturday!
Tier 3 pledgers for last season paid £20 per month across the campaign and can now claim one of their fantastic selected prizes on Saturday 31st July before we take on Fleetwood Town.
All pledgers eligible for this prize have been contacted this afternoon, so keep an eye out for an email! If you are yet to be contacted and you selected this prize last season, please email boost@chesterfc.com.
Eligible supporters should come to the South Stand next Saturday (31st) at 1pm to be a part of the picture.
The Blues squad will be having their team photo taken on the day, with another one alongside our silent auction winner for the current squad opportunity. This auction is still live, click here to read more!
Bern and Jonno's team will then make their way over to you in the South Stand for their final picture of the afternoon. Everyone in the picture will also receive a printed copy of this snap in due course as part of the rewards scheme.
You don't want to miss out on exciting prizes and opportunities like the one above. Click the link below to pledge, make a difference and also get rewarded at the same time!