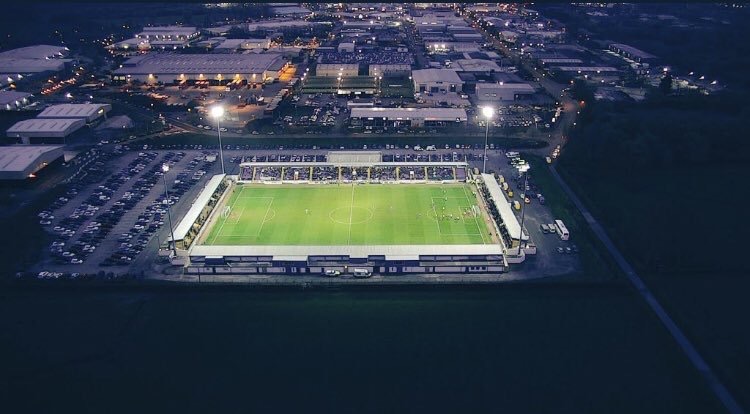 TICKET OFFICE | Opening times at the Deva confirmed
Chester FC are delighted to announce the ticket office at the Deva Stadium will reopen for business on Thursday 3 December at 10am. 
Season Ticket Cards Collection
Fans will be able to collect their season ticket cards from the club from tomorrow during the opening hours listed below.   
As a club we are working tirelessly to ensure supporters can return in a limited capacity as soon as possible, however please note that as yet approval has not been received from the National League and Safety Advisory Group for fans to attend the game against Hereford on Tuesday, 8 December.
We understand how much you are looking forward to returning and will provide further updates as soon as we are in a position to do so.  
In the interim, we are continuing to plan for the return of fans and therefore request season ticket holders who plan to attend the Hereford fixture should this be permitted visit the ticket office to collect your new season ticket card between the extended hours below prior to Tuesday.   
If you do not plan to attend this match, then we kindly ask you to delay collecting your season ticket card until Wednesday, 9 December at the earliest.  
The club will continue to provide regular updates in preparation for the return of supporters to the Deva Stadium and the latest information about whether fans will be permitted to attend next Tuesday's match will be shared on our official website and social media channels as soon as it is available.  
Chester FC Ticket Office Opening Hours
Thurs 3 Dec: 10am-4pm 
Fri 4 Dec: 10am-7pm 
Sat 5 Dec: Closed 
Sun 6 Dec: 10am-1pm 
Mon 7 Dec: 10am-7pm 
From Tuesday, 8 December the ticket office will be open from 10am to 4pm as per normal. The club has taken significant measures to protect our volunteers and staff and we ask this is respected to ensure the wellbeing of those in the ticket office.   
Car Park Passes
The club is waiting for car park passes to arrive and these will hopefully be available from Friday, 4 December so we advise supporters who have purchased these to delay collecting your season ticket cards until after this point. 
We would like to thank our supporters for their continued patience and understanding in what has been a difficult and challenging period and the health and safety of everyone connected to Chester FC remains our ultimate priority.  
Ticket office telephone: 01244 371376 
Ticket office email: info@chesterfc.com 
Club Shop
Please note that the club shop at the Deva Stadium remains closed during office hours at this time, however supporters can visit our online store at www.chesterfcretail.com to purchase the latest club merchandise.  
Blues Bar Cafe
The Blues Bar Cafe has now reopened and is currently open on weekdays from 9am until 2pm for eat-in and takeaway. Due to the fast moving situation with regards to local restrictions on hospitality venues, we advise contacting Poole & Son on 07956 788490 to confirm opening times.