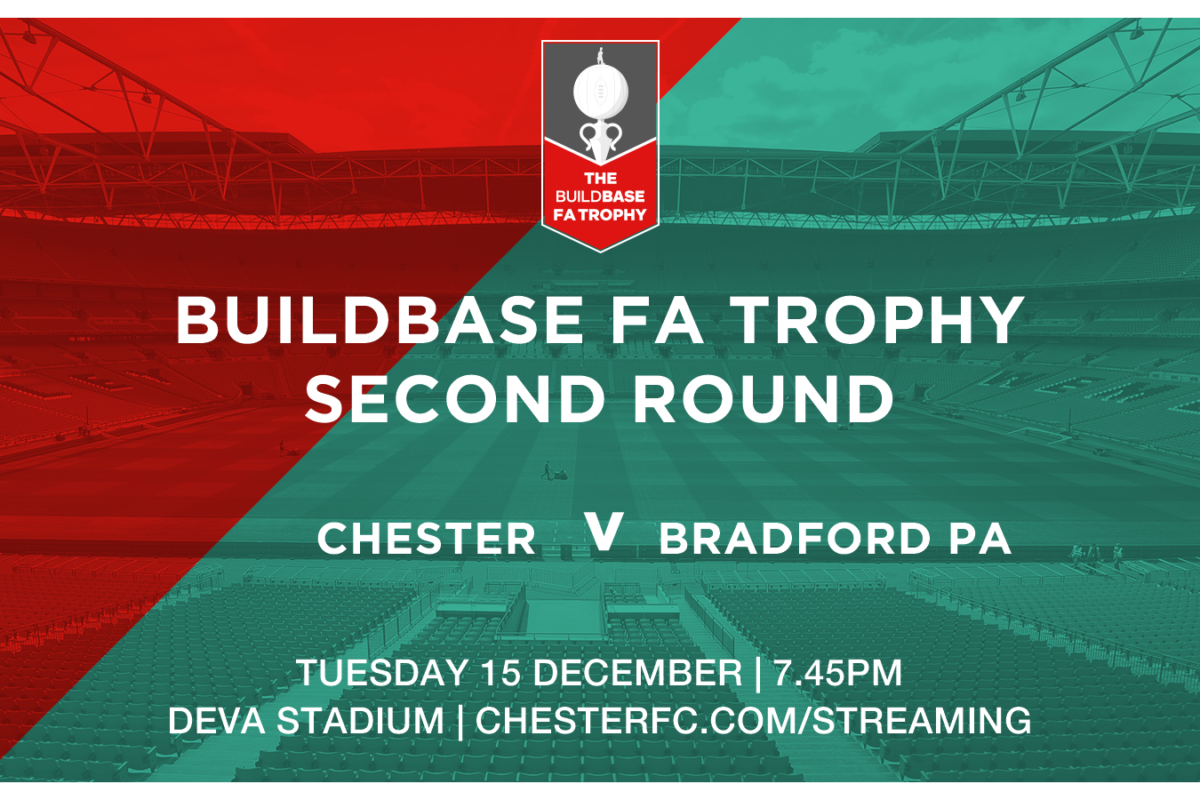 TICKETS | General Sale tickets for BPA (h) in FA Trophy begins at midday!
General sale tickets for our home FA Trophy clash with Bradford (Park Avenue) go on sale at midday today!
The game takes place this Tuesday (15th December, 7.45pm) at the Deva Stadium and, following a successful pilot event last week, a limited number of tickets will be available to non-season ticket holders for this fixture.
General sale takes place from midday today until 6pm on Monday night.
Tickets for the FA Trophy fixture are available at 2019/20 prices, but the new matchday admission prices announced for 2020/21 will apply for league fixtures. Prices for this match are as follows:
Seated: £15 adults, £12 concessions, £10 18-21, £3 12-17 and free Under 12s 
Standing: £12 adults, £10 concessions, £8 18-21, £3 12-17 and free Under 12s 
Please note away fans are not permitted for this fixture, however a live stream of the match will be available priced £7.99 for supporters of both clubs who are unable to attend.
In order to gain entry to the Deva on Tuesday with your ticket, you will need to either print off or show your FA Trophy match ticket QR code at the entry point for the relevant stand.
It was a tremendous lift for the players and managers to have fans back in the ground for the Hereford match and the club wishes to thank everyone who attended for their excellent cooperation, which we hope will allow us to implement a further increase in our socially distanced capacity for the next league game.
A telephone box office will be available on 01244 371376 between 10am and 4pm on Monday. Please note, the ticket office will not be accepting cash payments due to covid restrictions.
If you have any questions or require assistance purchasing tickets, email info@chesterfc.com or contact the ticket office on 01244 371376.