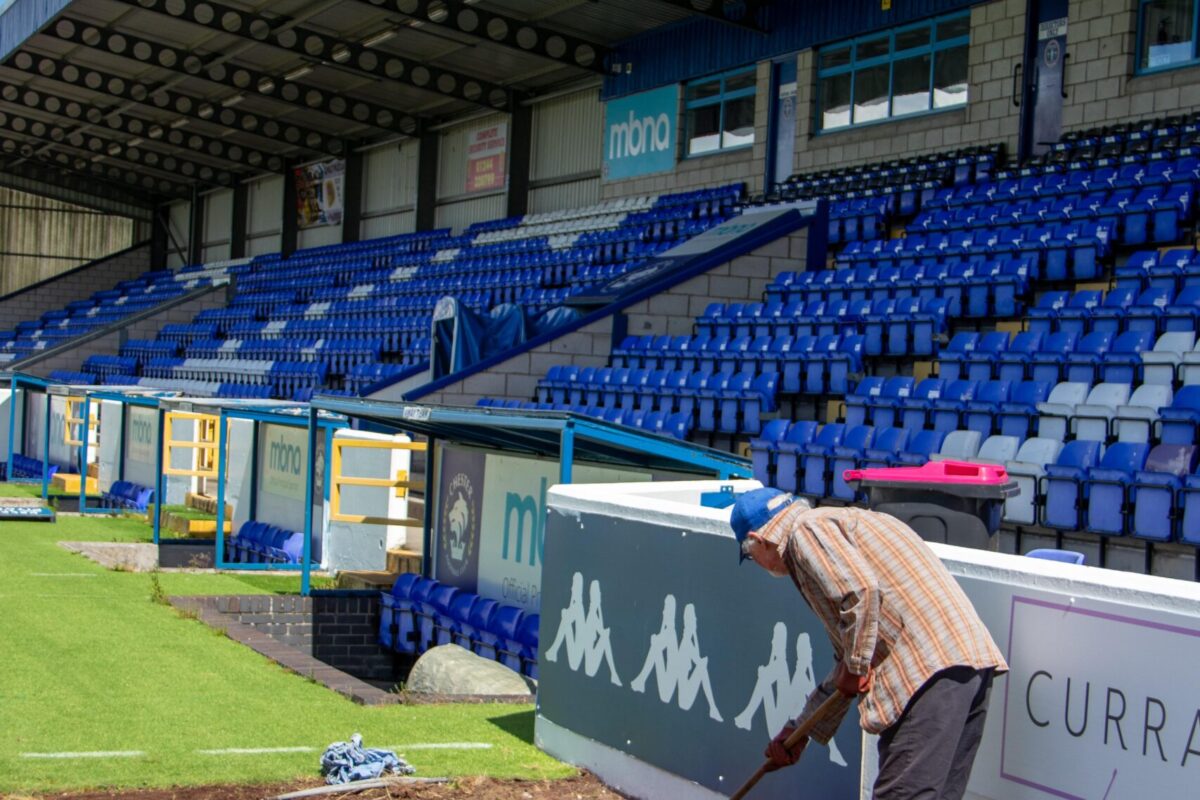 VOLUNTEERS | Further stadium maintenance days coming up at the Deva
Chester FC are running two more stadium maintenance days before the new season – and we need your help!
The events will take place at the Deva Stadium on the following dates:
Sunday 24th July from 10am to 3pm
Sunday 7th August from 10am to 3pm
The work will include painting and clearing out the corners of the stadium.
There will be some food and drink provided dependent on numbers. If you are able to assist on either day for an hour or even a full day then please email adam.langan@chesterfc.com. We really appreciate your support!
Photo credit: Yasmin Thomas