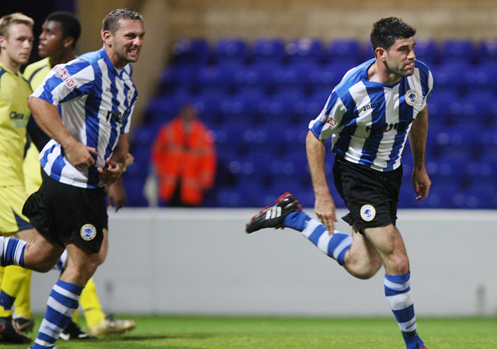 WATCH | Chester 6-0 Trafford – Into The Archive
Watch all the action as we take a step into the archive to what was a memorable night back in 2010 – as the Blues beat Trafford 6-0 in their first home competitive fixture since reformation.
Michael Wilde bagged a hat-trick, with Bradley Barnes scoring a brace and George Horan getting in on the act.
Footage courtesy of NATV. Commentary comes from Jeff Banks.