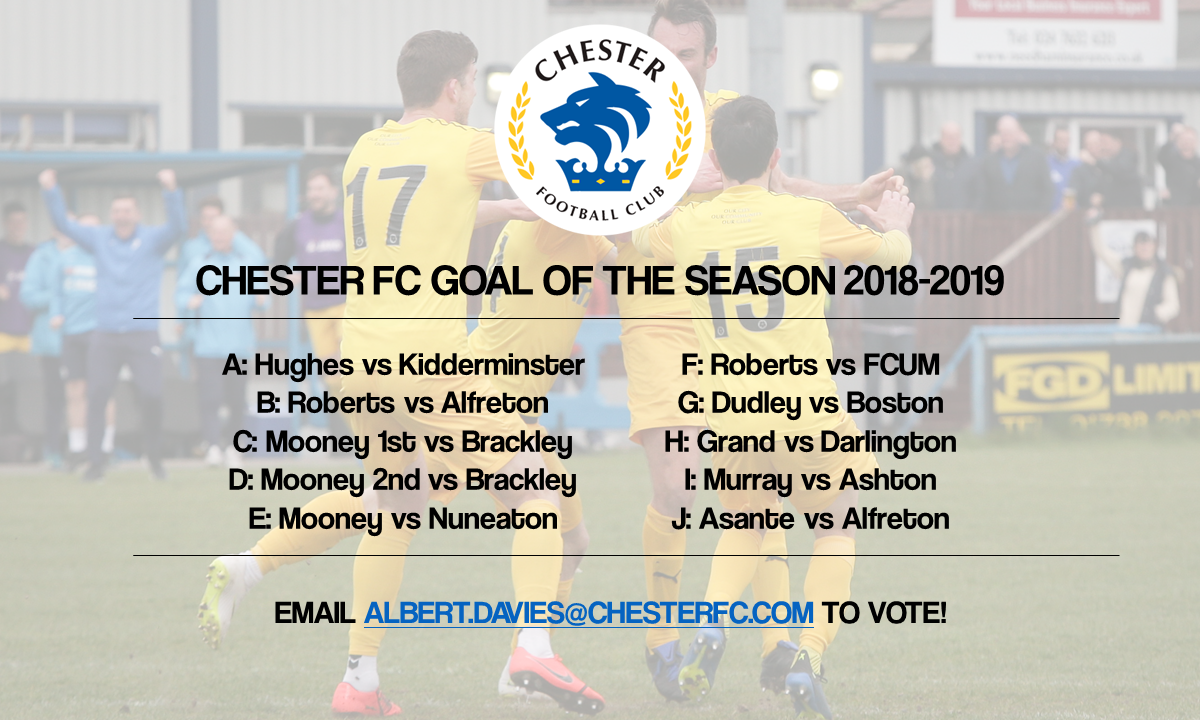 WATCH | Chester FC Goal of the Season 2018-2019
We've narrowed it down to ten, and it is time to vote on your goal of the season for the 2018-19 campaign!
Time to vote for your CFC Goal of the Season for the 18-19 campaign!
Email albert.davies@chesterfc.com to place your vote, you have until Monday 6th May 5pm.
A: Hughes vs Kidderminster
B: Roberts vs Alfreton
C: Mooney 1st vs Brackley
D: Mooney 2nd vs Brackley
E: Mooney vs Nuneaton
F: Roberts vs FCUM
G: Dudley vs Boston
H: Grand vs Darlington
I: Murray vs Ashton
J: Asante vs Alfreton
Chester FC TV is proudly sponsored by BuyCleverStuff.