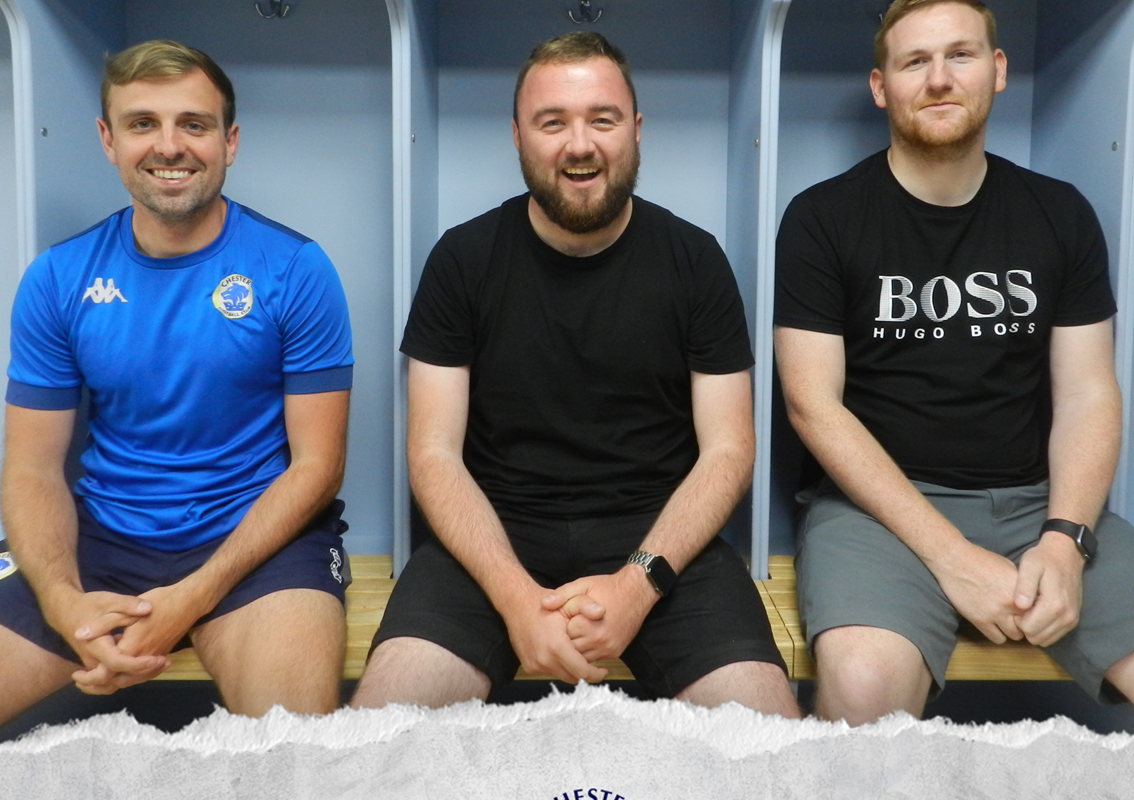 BREAKING | Blues announce newly restructured medical department
Chester FC are pleased to announce a newly restructured medical department for the coming season.
Full-back Kevin Roberts will be combining his role as a player alongside physio duties during the week, handling daily treatments as well as the monitoring of rehabilitation programmes for players.
Kevin has recently completed his Physiotherapy Degree at University of Salford.
We also welcome back Luke Davies to the club, who will take up the Physio role on matchdays across the season, as well as working with Kevin during the week in relation to the rehabilitation of injured players.
Luke was originally with the club during Steve Burr's time in charge of the Blues, before continuing under Jon McCarthy and Marcus Bignot. Luke formed a part of Calum's backroom staff at Runcorn Linnets as Head Physiotherapist.
Manager Calum McIntyre said: "We felt this was the way to structure our medical department that would have the most benefit for players.
"We want to ensure that our medical provision is focused on injury prevention and then rehabilitation as and when injuries do occur. We want to ensure we minimise time for our injured players on the sideline and the focus will very much be on what we can provide for players to give them the best chance. We have put a number of things in place off the pitch this summer that will aid the physical performance of our players.
"In Kevin, you have someone who has recently undertaken their degree and is keen to utilise the knowledge and experience they have developed. This enthusiasm is vital in the role and I have been impressed by the things he wants to introduce already. I must make clear that this role in no way effects Kevin as a player and is merely combining roles rather than being less involved on the playing side.
"Luke has worked with me for a long time and is an immensely experienced physio. He is a huge part of the matchday operation and his experience will be vital in ensuring Kevin undertakes his new roles successfully. I'm pleased to be able to continue working with Luke."