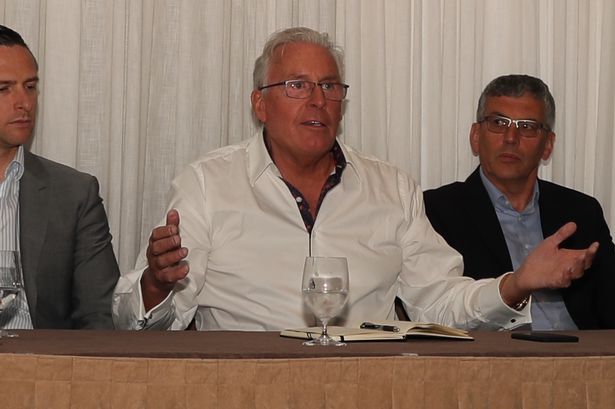 CFU STATEMENT | Donation Agreement
Further to the statement dated 10th May 2018, the Board of City Fans United are delighted to announce that a Donation Agreement has been agreed between Chester City Supporters Society and Mr Stuart Murphy.
The Agreement was reached following due legal process and we would like to thank our legal team at Gateley Plc and Supporters Direct for their invaluable help in this matter. We would also wish to thank the legal team at Jolliffes and Simon Williams who represented Stuart in this process.
There will be absolutely no dilution of the principles of Fan Ownership nor control as a result of this agreement.
Stuart has committed to helping Chester Football Club for a period of three years, during which time he is to donate the sum of one million pounds, the majority of which will be allocated to infrastructure improvements that will enable the club to increase its overall sustainability.
Stuart has been invited to join the Operations Board for the duration of the agreement.
Speaking about this opportunity Stuart added: "I am really delighted to be able to join forces with the Board and supporters at Chester FC. This gives me a great opportunity to give something back to the City of Chester and to the football club that I care for so much.
"I have lots of ideas to move the club forward positively and I can't wait to get started. There is much to do, but I am confident that together we can now start to write a new and far more positive chapter in the history of Chester FC."
Responding, David Harrington Wright, the Chair of Chester FC added: "I am so pleased for everyone that we have been given this opportunity. I know that Stuart is brimming with ideas and we are so grateful to him for this generous donation and for his skill, expertise and time that he will commit to help our club.
"This is a one off chance for everyone at Chester Football Club. If we all pull together, we can really make it work."