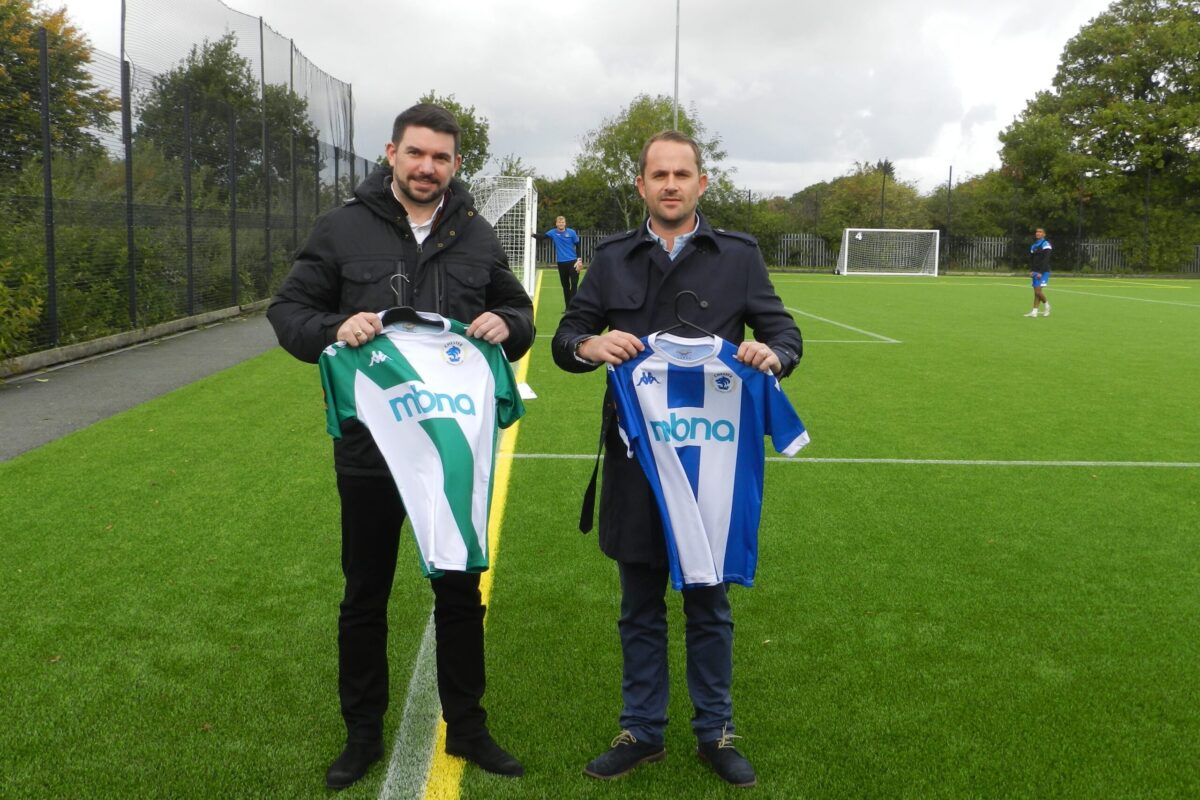 COMMERCIAL | A warm welcome to Precision Facades Ltd
Prior to the new season, we were delighted to announce that Cheshire-based Precision Facades Ltd had backed the Blues by becoming our new sleeve sponsor!
We can now confirm that Precision Facades have taken on the sleeve and back of shirt sponsor for both our home and away kits for 2020/21 – as well as South Stand signage.
Their Managing Director Steve McGowan had this to say on the announcement…
"Precision Facades Ltd and Precision Facades Systems Ltd are proud to become sponsors of Chester FC.
"Not only are the businesses based near Chester, I was also born and live in Chester so the club has always been close to my heart. Whilst both myself and my business partner James Lovell are avid Liverpool supporters, we were keen to put something back into the local community and support a lower league club during these unprecedented times.
"My connection to the club is strong being good friends with many ex-players and going to school with many supporters of club and I'm hoping with the financial support we have offered can help along with other sponsors and hardworking dedicated staff to get this club back in the football league where they deserve to be.
"Away from the first team, the work Chester FC Community Trust do off the field made our decision to sponsor the club a very easy one and we hope our support helps continue this great cause and really does put something back into the local area and its people.
"We hope to be down at the Deva as often as we can to support the team standing alongside the great fans which make this club what it is.
"We'd also like to say a special thanks to Mark Makin at Spontza for brokering a great deal for us and Chester FC.
"All the very best for the upcoming season to all the players, staff and loyal supporters.
"Come on The Seals!"
Everyone at Chester FC would like to welcome Steve and Precision Facades Ltd on board!