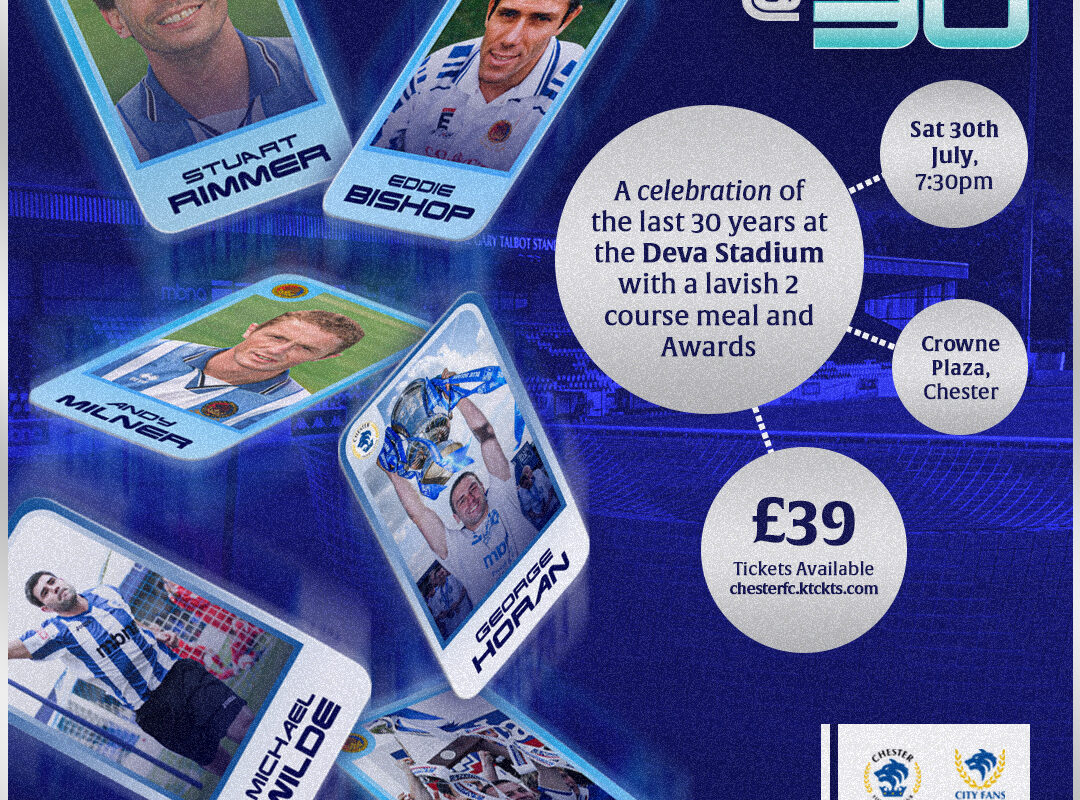 DEVA AT 30 | Extra time to get your tickets!
A further limited amount of tickets have been released for the 'Deva @ 30' event taking place at the Crowne Plaza on the evening of Saturday 30th July, but you'll need to be quick as the sales window closes at midnight on Saturday 23rd July.
The event, celebrating 30 years of football at the Deva Stadium, will see a night of entertainment relating to the past three decades at the Deva Stadium, with an awards section along with footage of some great moments, and we'll also be joined by a host of former players who have donned the blue and white Chester shirts during that time, as well as some of the current squad too ahead of the 22/23 season opener.
Tickets are priced at just £39 and include a sumptuous 2-course meal to go along with all the entertainment on offer on the evening.
You can purchase tickets online via the Chester FC Box Office via the link below, or by calling the Chester FC Ticket Office at the Deva Stadium on 01244 371376, or in person of course during normal office hours today & tomorrow (Friday 22nd July).
We'd love to see you join us on what is shaping up to be a great night!