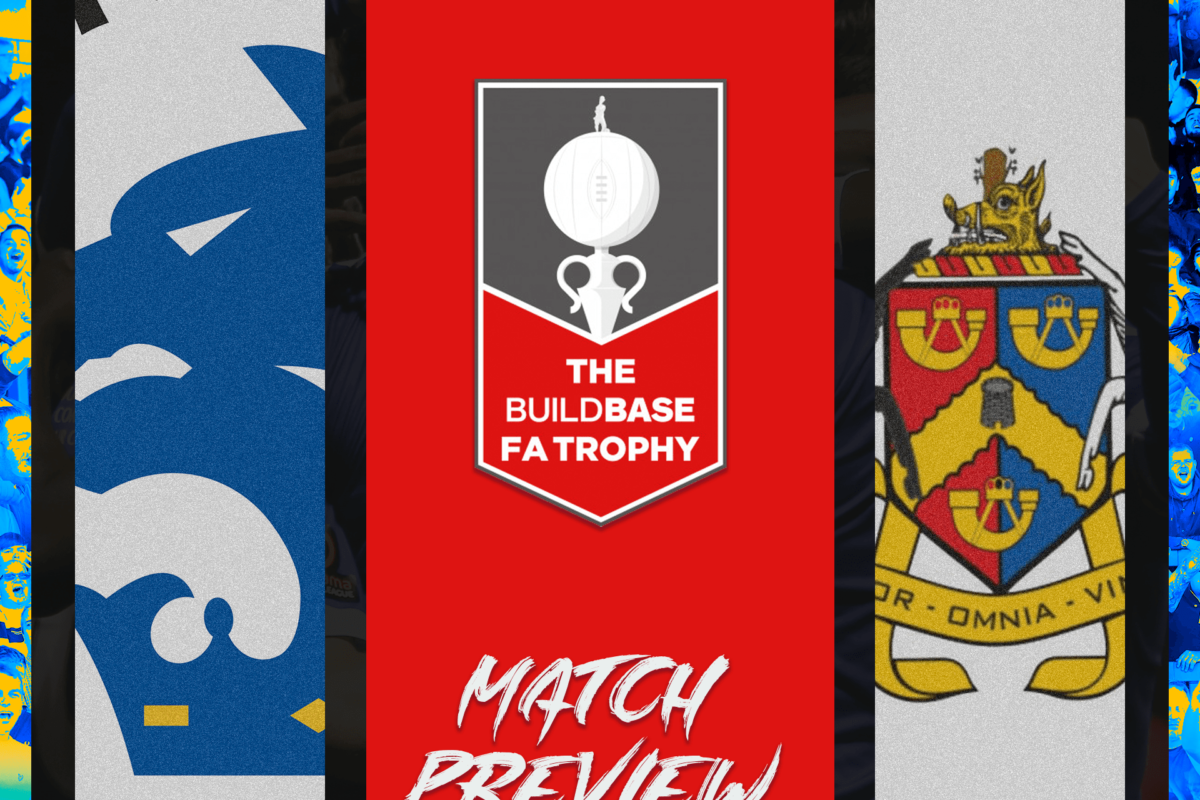 FA TROPHY PREVIEW | Chester vs Bradford (Park Avenue)
The Blues move away from league action at the Deva, as Bradford (Park Avenue) visit for a Buildbase FA Trophy clash under the lights.
With the Second and Third Round draws being revealed last week, the winners of this tie will head to Altrincham in Round Three on Saturday. Chester come into this after a thrilling 5-3 victory last Tuesday over Hereford – and then a clean sheet and hard fought point on the road at Boston United over the weekend.
Fellow National League North side BPA meanwhile dropped to 15th following a 3-1 home loss to in form Leamington on Saturday. They will be without Manager Mark Bower, who tested positive for Covid-19 earlier this month, and won't be in the dugout for this trophy tie.
Should the game be level after 90 minutes, we will go straight to a penalty shootout. The winners of this cup tie will receive £3,750, while the losers will get £1,000.
SUPPORTERS ATTENDING THE GAME
The health and wellbeing of everyone in attendance is the club's overriding priority and as such all supporters must cooperate fully with our staff and stewards, and familiarise themselves with the Supporters' Code of Conduct before visiting the stadium.
Anyone unwilling to follow these guidelines will not be permitted to attend fixtures as non-compliance will place the club's ability to admit spectators at risk and potentially lead to further reductions in capacity.
It is important fans understand there will be a number of changes in how matchdays operate to ensure the safety of our supporters, which will be communicated in full before kick off.
CLICK HERE TO READ OUR COVID CODE OF CONDUCT
LAST TIME AT THE DEVA
LIVE STREAMING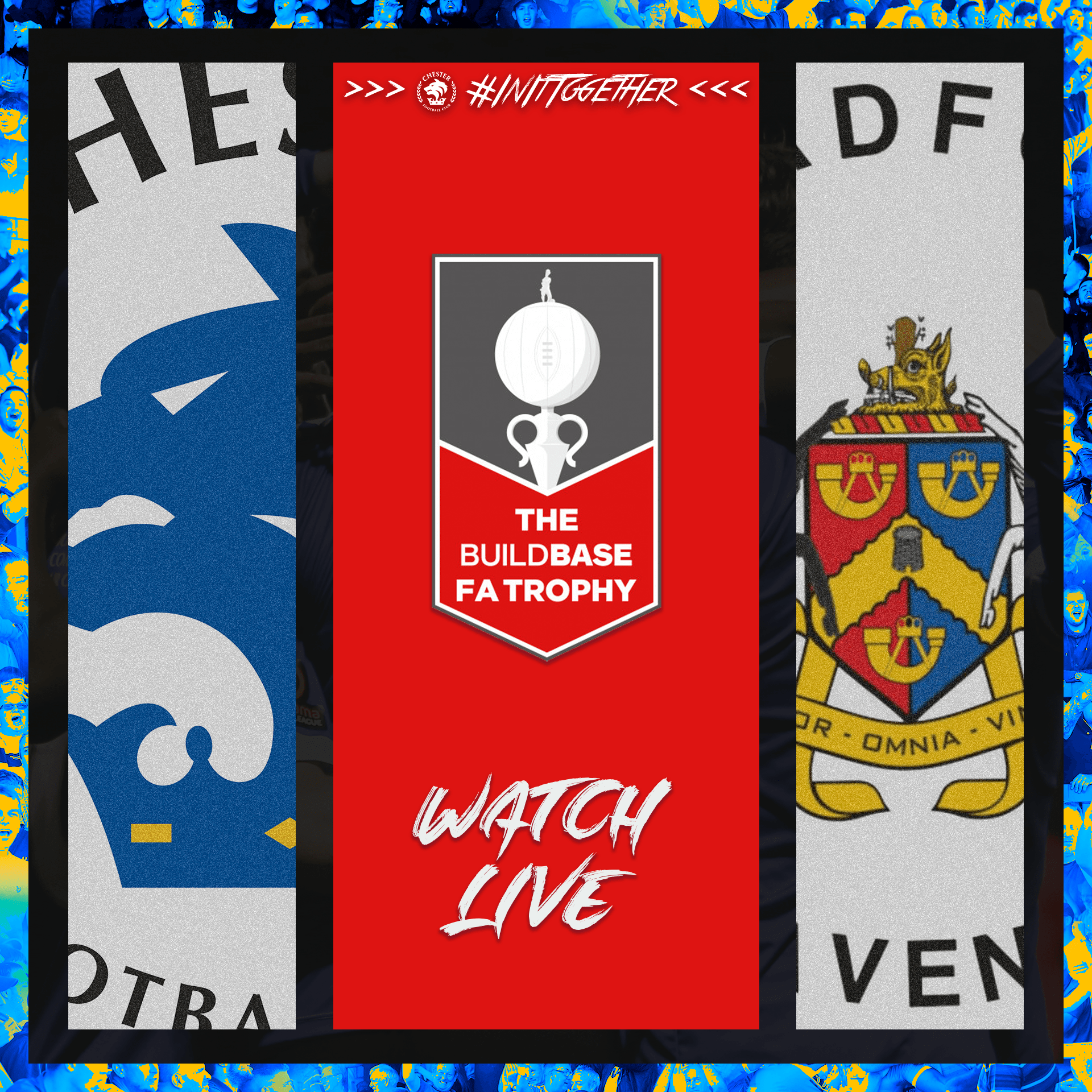 Our streaming platform is showing the match live on chesterfc.com/streaming! A match pass for access to this game only is just £7.99. Coverage is due to get underway at 7.35pm.
Chester FC Streaming FAQs
How do I buy?
You can purchase streaming passes at www.chesterfc.com/streaming. Follow the on-screen instructions and make your payment using a debit or credit card or PayPal. You will need to create an account and a password with InPlayer before making your first purchase.
Do I need to download an app?
No, InPlayer is a web-based streaming platform and can be watched on a desktop, laptop, tablet or mobile device using your browser.
How do I watch?
Once you've purchased a match pass, coverage will start before the scheduled kick-off time and you can simply click player to access this.
Can I watch the stream on my TV?
Yes, you can set the stream up on a laptop and connect this to your TV using a HDMI cable.
Will the stream have commentary?
Yes, the stream will include full match commentary
What other features will there be?
The stream will feature a scoreboard, timer and graphics.
Who do I contact if I need help?
InPlayer will be handling all customer service relating to account access and payment enquiries. You can visit the InPlayer support centre at https://support.inplayer.com, where you will helpful advice and contact details should you require them. If you have a general query regarding streaming or content, please email fans@chesterfc.com.
MATCHDAY PROGRAMME
A special 32-page FA Trophy Cestrian Programme will be available to buy online in both printed and digital format in due course!
Features include…
A look at the return of fans to the Deva, through the lens of Rick Matthews
Focusing on the opposition
The thoughts of the Gaffers
…and much more! Digital copies will cost £1.50, with printed copies £2 plus P&P, courtesy of MatchDayCreative.
MATCH COVERAGE
Kick off at the Deva Stadium is 7.45pm. We have match updates and our live streaming service to keep you up to date if you are not in attendance.
We will have team news FIRST on our social media channels from 6.45pm, with match updates on our Twitter account from the game. As well as our full match stream with commentary. We also have FREE audio commentary with Matty Johnson on Seals Live.